Kristy Walker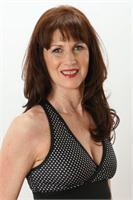 Kristy Walker earned a B.S. in Business Administration from Central Washington University, and works full time as a Territory Manager for Follett Higher Education Group. In 2004 Kristy's doctor advised her to strengthen he abdominal muscles to relieve severe lower back pain. She began taking Pilates classes at the Gig Harbor studio and within 12 months the pain was completely gone and she was addicted to Pilates. Kristy completed her B.A.S.I. certification in September 2009 and enjoys sharing her love for Pilates by teaching part time.
Kristy Walker instructs the following:
This reformer class you will work through a choreographed routine of challenging exercises meant for a champion. You will strengthen, stretch and lengthen your body. Prerequisites: 5 private sessions and instuctor approval




Cadillac classes are designed to build core strength, creat uniform muscle strength and flexibility, and to provide a full body workout. Adjustable spring tension helps you to tap into your core and develop longer, leaner muscles. Prerequisites: 5 private Pilates sessions.