Sandy Small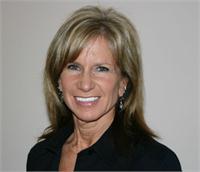 Sandy Small is a certified ACE fitness instructor. Originally from Wisconsin, Sandy has been teaching fitness classes for over 25 years and has been living in the Northwest for the last 22 years. Her love for dance and movement has spurred her into getting certifications in Zumba, Body Jam (a dance oriented class by Les Mills), Body Pump and Kickboxing. Sandy also coaches a program called "Body Camp Challenge" which is similar to "The Biggest Loser". Sandy's passion is to have participants achieve their fitness goals and have fun doing it! Sandy is also a full time real estate agent for John L. Scott Real Estate in Port Orchard.
Sandy Small instructs the following:
BODYPUMP™, the original LES MILLS™ barbell class, will sculpt, tone and strengthen your entire body, fast!

Great bodies aren't born, they are transformed, using the proven BODYPUMP™ formula: THE REP EFFECT™ a breakthrough in resistance workout training. Focusing on low weight loads and high repetition movements, you'll burn fat, gain strength and quickly produce lean body muscle conditioning.