Robert Gjertsen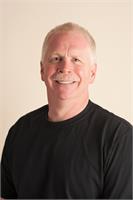 Rob is certified in BodyPump, RPM and IndoRow. Rob's career as a fitness instructor began in 2009. He believes that working out should be both fun and challenging, and his classes are high energy and uplifting. Rob's other interests include riding bikes, photography and spending time with his Grandchildren. He also works at the Puget Sound Naval Shipyard as a Mechanical Engineering Technician.
Robert Gjertsen instructs the following:
Spin is the indoor cycling workout where you ride to the rhythm of powerful music. Take on the terrain with your inspiring team coach who leads the pack through hills, flats, mountain peaks, time trials, and interval training. Discover your athlete within – sweat and burn to reach your endorphin high.




Learn how to set up your spin bike to have a fun and efficient ride. 30 Minute session that's great for anyone new to spin or zone.