Leilani Brown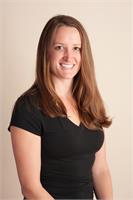 Leilani Brown grew up in Gig Harbor and attended Western Washington University, where she majored in Writing and Education. Leilani taught middle school overseas in Venezuela, Romania, and the Bahamas for seven years. After returning to Gig Harbor, Leilani was drawn to Pilates Body through familiarity with Lianne as a dance teacher. This is Leilani's third year of Pilates as a student. After experiencing the health benefits of Pilates first hand, Leilani decided to begin training to become a certified BASI Pilates instructor. She is currently an intern at Pilates Body in the evenings.
Leilani Brown instructs the following:
You can minimize your training time by working your whole entire body switching from one exercise to the next throughout this circuit training workout using TRX suspension training, REFORMER Pilates machine and small apparatus. The best part is that every exercise you do is to engage your core!