Kari Hamrick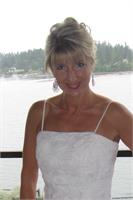 Kari is a Registered Dietitian with a Doctorate in nutrition and the founder of Suppose.yoga. She has been educating and inspiring individuals and communities to achieve optimal nutrition and wellness for over 24 years. Her interest in yoga began 3 years ago when she discovered stand up paddle boarding, and how the meditative flow of the water while paddling is the perfect complement to the practice of yoga. She is currently working toward her 200hr RYT (Registered Yoga Teacher) certificate and is passionate about helping others by nurturing body, mind and soul with mindful lifestyle practices. Her classes are like meditation in motion, and bring balance to any athletic training to leave you feeling refreshed and nourished. She offers a mixed-level flow style class that welcomes and challenges new and experienced yogis alike. Kari loves yoga because it simply makes her feel good…and allows her to eat more dark chocolate!!!
Kari Hamrick instructs the following:
BODYFLOW is the Yoga, Tai Chi, and Pilates workout that builds flexibility and strength and leaves you feeling centered and calm.